we are frequent borrowers at our local library, the librarian teases us about it ...
if there were frequent flyer miles for library books checked out, we'd be world travelers !
we like to get on our computer at home, reserve books and then once a week we pick them up
from the library van that parks not far from the kids school ... it's wonderfully convenient !!
because we have so many borrowed books, we needed a dedicated shelf for them
this one in our living room is perfect
the bottom shelf is home to all of our library books
here's what it looks like after today's visit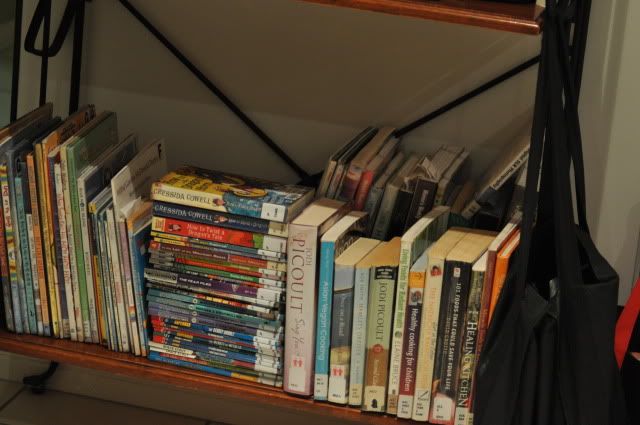 i hang a bag off the side of the shelf
this is where books go when we're finished, ready to be taken back
here's alia's section of the shelf
she loves that she can read now ... and she does lots of it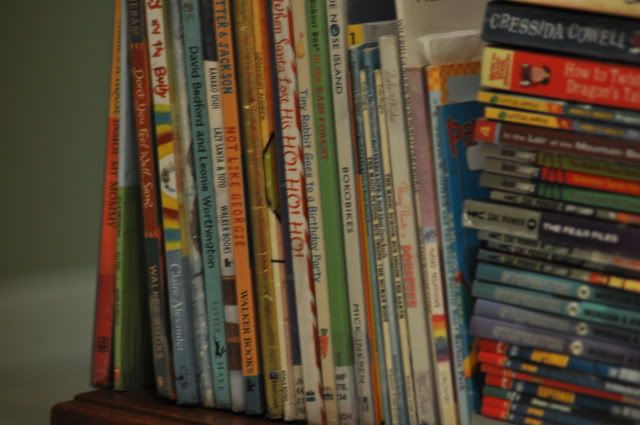 and jono's
he is a voracious reader
rory's books are all audio these days
perfect for his hour long (each way!) commute to work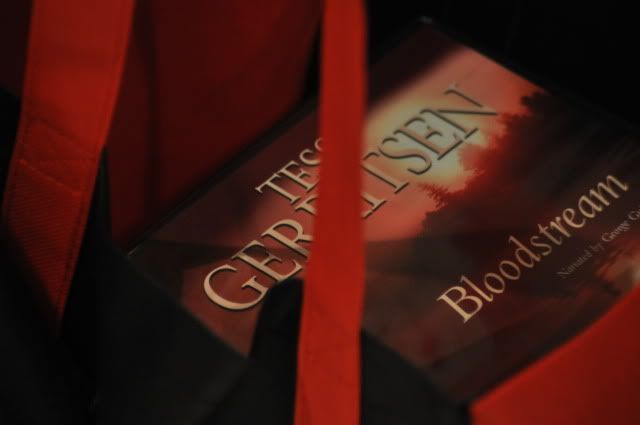 and mine ...
mostly cookbooks, a bit of photography and creativity
true stories and a bit of jodi picoult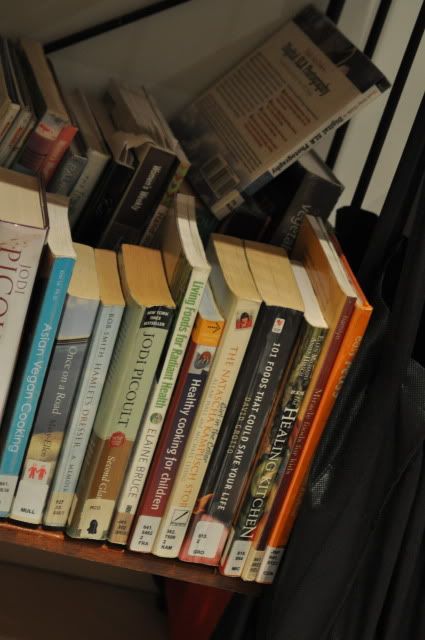 and with that ... i'm off to read
**
It's been a while since I've posted a
Works For Me Wednesday
but I thought this might be a helpful little hint for some. I know I used to be frustrated with lost library books ... not anymore ! The books have a home, and I know where they are ! AND ... when the kids (or we) finish a book, it goes into the return bag ... easy ... I just grab the full bag on a Wednesday morning, throw it in the back of the car, all ready for that afternoon's trip to the library.
Check out
other things that WORK
for other people ... you might find something helpful !