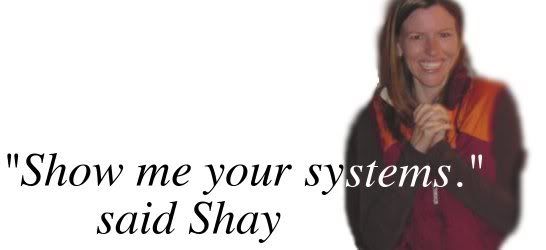 Welcome back !
If you missed yesterday's post, I'm photographing my organizing systems for my best friend Shay.

Remember this shelf ?

I'm going to open up the three boxes and show you what's inside.




The top box has receipts.
I don't know about you, but as soon as I throw a receipt away, I need it !!
Keeping them in this plastic shoe box until it's full and
THEN throwing them away has cut down on that tremendously !




The second box was empty and when I was scanning lots of photos into facebook,
it became a catch all so they didn't get lost or have drinks spilled on them before I could get
them put back into their appropriate boxes.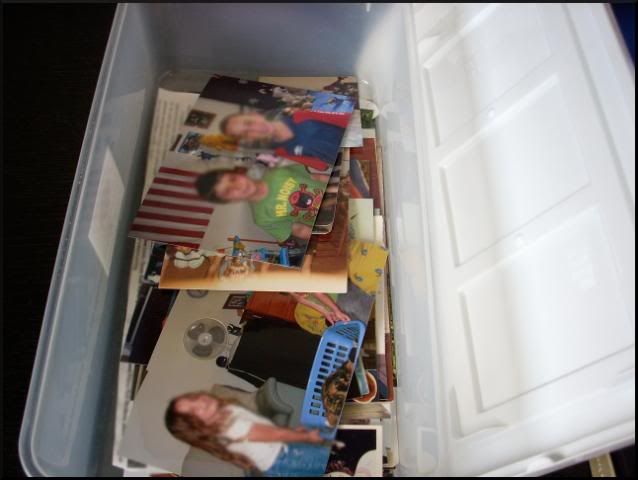 And the big box.
Beads.

Here's what it looks like with just the lid taken off.




And I'll pull everything out so you can see what all is in there.
Like I said yesterday ... I like to have craft activities together.
When I have the yen to do some craft, I'm not searching all over creation to find everything I need ... ultimately using the time I had to craft in a search and rescue mission !!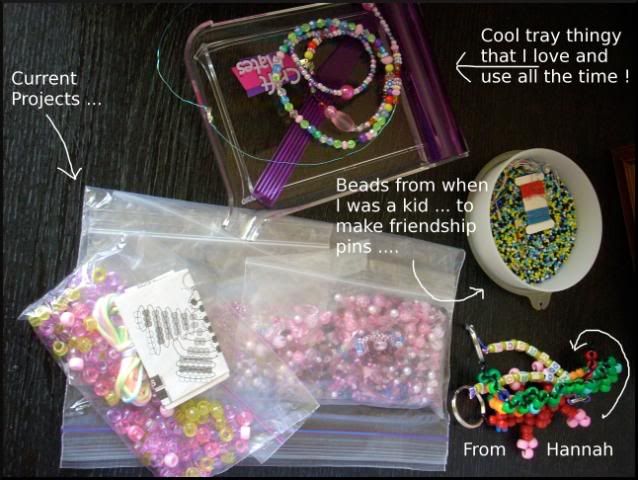 This beading board is quite handy.
And I'm able to store wires and what not in it ...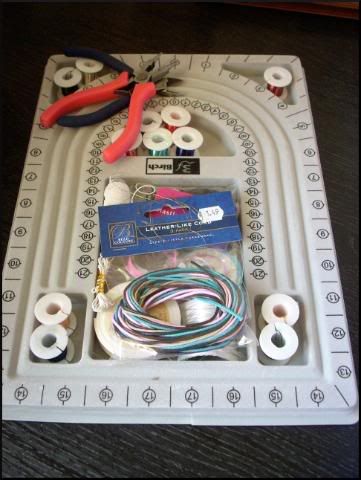 My box of beads.




And some bead how to books ... they live on the bottom of the box.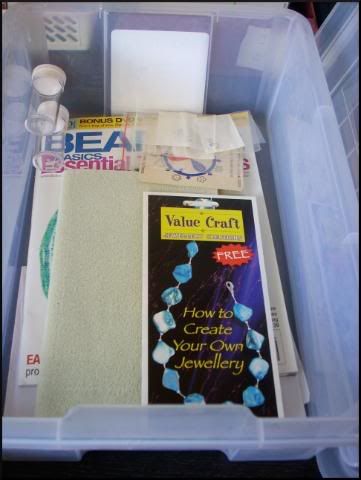 All in one place.

Handy !

PS ... come back tomorrow. I have a stinky story to tell you !